Safeguarding Policy
Safeguarding Policy
Westcliff Hardcourt Tennis Club takes the well-being of all its members, both children and adults, seriously and strives hard to safeguard those vulnerable or at risk. Our intention is to promote awareness of safeguarding within the club so members know there are procedures in place to deal with safeguarding concerns. Members are obliged to know the steps be taken to report a concern and the purpose of this webpage is to outline how to do it.
Our Programmes and Coaches
All our coaching programmes, tennis activities and social events have safeguarding at the forefront. They are inclusive, safe, and designed for the benefit and enjoyment of everyone. Our coaches all have DBS certificates, public liability insurance and are LTA licensed or accredited. All the coaches are familiar with safeguarding procedures and abide by the highest standards themselves.
Code of Conduct
Everyone associated with the club, be they a player, coach, committee official or parent are requested to abide by the club's code of conduct. Doing so means you will be supporting us in our determination to make Westcliff Hardcourt Tennis Club a safe, welcoming, and inclusive place for all members and visitors to enjoy.
Reporting a Concern
It is important members are aware reporting a concern is a simple procedure. It is a duty of care of all members to submit a Report a Concern Form if you genuinely feel something is wrong, or if a vulnerable person discloses troubling information to you regarding abuse. Below are laid out the simple steps you need to take: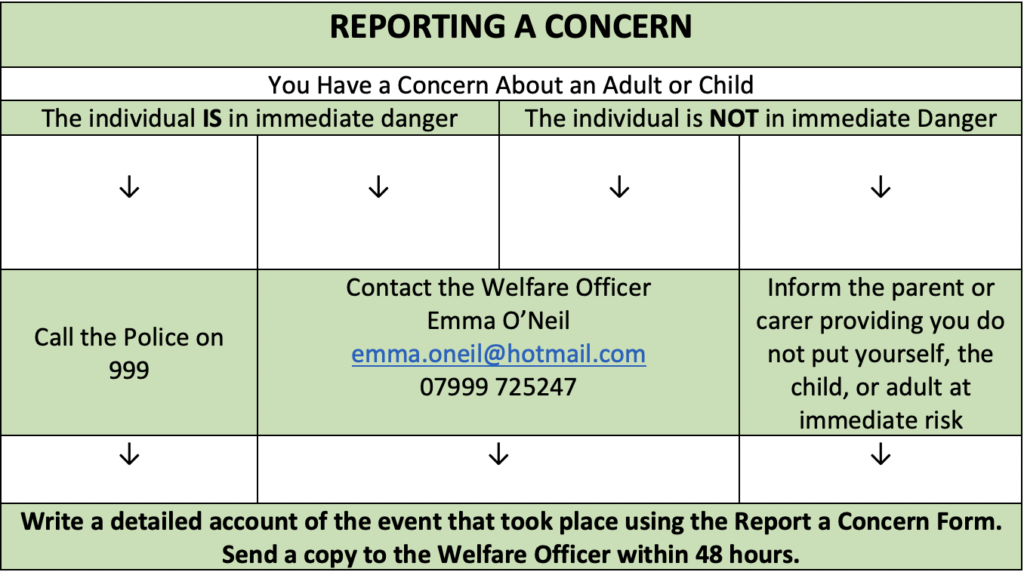 Below are our key documents that members can to refer to anytime they wish: