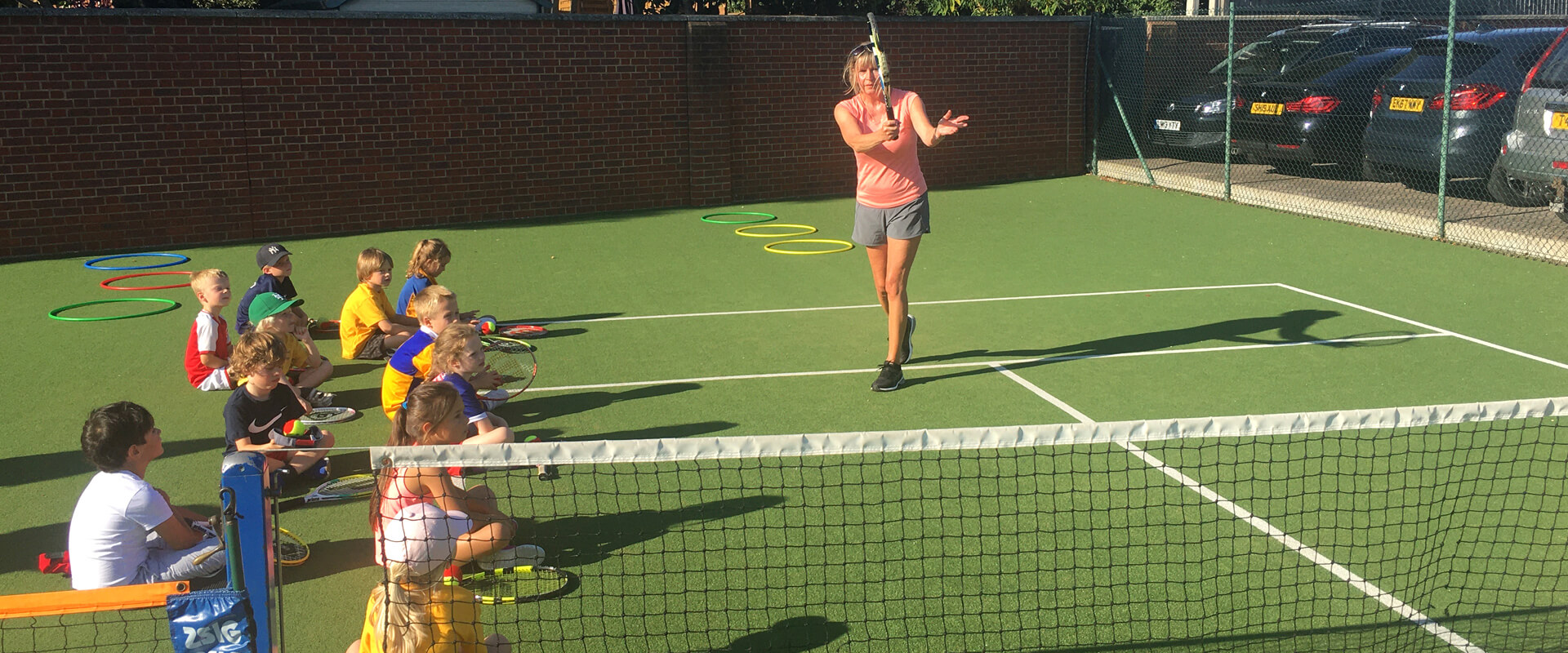 JUNIOR COACHING
Book your child into one of our dynamic tennis classes today! The first two sessions are FREE with 2 weeks' complimentary club membership thrown in. You don't have to spend a penny to get try out as we can even provide equipment. We have classes for beginners to advanced headed up by coaches with 1000s of hours coaching experience. Your child will be joining a buzzing community and certain to form valuable friendships along the way. Book a free trial today!
IT'S AFFORDABLE STUFF!
Our junior coaching programme is comprehensive and caters for all ages and levels. Group coaching classes are eye-wateringly cheap and our 1-2-1 tuition is superb value and mindbogglingly good. Add to this the assurance our coaches really care. We like to get to know children, crack a few jokes, and learn how they tick. But, hey, don't take our word for it! Send them along for a FREE trial and let them see for themselves.
SESSIONS FOR ALL
We run programmes for children of all ages and levels of play. Whether your child is a super-duper competitive playeror a recreational player who likes to play purely for fun, we have a sessions that will suit your child down to the ground.
LEARNING AND FUN GO HAND IN HAND.
THE BENEFITS
Tennis benefits children in so many ways beyond hitting a ball. They will learn coordination skills, agility skills and movement skills. And they will also learn valuable social skills which will give them confidence and help them develop as young people.
TENNIS COMES WITH SO MANY BENEFITS
TENNIS COMMUNITY
Your child will be enrolling for more than just tennis lessons. They will be joining a whole community that will divert them away from the Xbox and Fortnight. They will make lasting friendships and grow in confidence and character.
TENNIS IS GREAT FOR DEVELOPING FRIENDSHIPS
START 'EM YOUNG!
Starting tennis young gives children the best possible chance to cut the mustard and excel. We will teach them the fundamentals in double quick time and have them playing with friends before you know it. And did you know playing tennis can teach children valuable life skills too?
WE UNDERSTAND CHILDREN
We understand children and know how to deliver sessions that are engaging and fun while at the same time teaching them the technical and physical skills to be become good tennis players. Building confidence in children and helping them form friendships is all part of our coaching puzzle too.
HAVING FUN AND LEARNING AT THE SAME TIME
SAFE ENVIRONMENT
All parents want to know their children are safe because safety is the most important thing in any parent's mind. All our coaches are LTA qualified, DBS checked, and have up to date First Aid training. All our coaches are carefully chosen for their skills and rapport with children.
YOUR CHILDREN ARE SAFE WITH OUR COACHES.
Mini Tennis
Mini tennis is genius. It gives children as young as 4 the chance to learn tennis! Mini tennis uses scaled down courts and slow-moving balls to make tennis a cinch for youngsters to have a go at. We run the biggest programme in the area by miles and your child is sure to fit in perfectly.
MINI TENNIS IS THE WAY TO START, NO QUESTION!
HOW TO GET STARTED?
START YOUR COACHING JOURNEY IN 3 EASY STEPS
STEP 1
Click on 'Book a Free Trial' and tell us which session you would like your child to join. Why not take the opportunity to us a little about your child too. For example, are they shy or outgoing? It's handy to know!
STEP 2
We will be in touch to book your child in for a FREE trial and FREE 2-Week club membership. At this point, we will be happy to answer any questions you may have about our coaching programmes or tennis in general.
STEP 3
Once the free trial is set up your child can play as much as they want. Most children really enjoy tennis at the club and we hope yours will too. We will be absolutely delighted to sign them up if they do!