Categories of Membership
Join Westcliff Hard Tennis Club! The pop-up tables below illustrate all the membership categories we offer. We offer free floodlights, which is a significant feature, as we have seven floodlit courts regularly used by the majority of our members. Most clubs charge an expensive hourly rate for floodlight use – we charge nothing.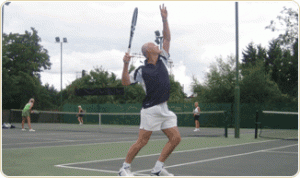 We have a tiered pricing structure for junior memberships. This is because older children can utilise the club more than younger ones. We always try to pitch membership prices as fairly as possible to offer the best value. You can enrol at any time of the year.
Trial membership
For adult beginners, and experienced players returning to the game, we offer a "try before you buy" membership through our Rusty Rackets & Newbies programme. It costs just £40 to enrol and includes full playing rights and coaching for six weeks.
Contact Graham Broadley, our head coach at -: [email protected]
Our membership secretary is:
Hazel Miller, 253 Western Road, Leigh-on-sea, Essex, SS9 2QX
Tel: 01702 558700
Email: [email protected]
To join Westcliff Hard Tennis Club simply download and complete the form below. Membership is pro rata so contact the membership secretary for an accurate price to join, which will be calculated from whichever month you sign up. Become a member today!
Once you have joined out club, you can then join the LTA free of charge. LTA membership comes with various benefits, including entry our club Wimbledon Ballot!