THE STELLISONS OPEN 2022
25th July—1st AUGUST
What is The Stellisons Open
The Stellisons Open is an LTA sanctioned tournament aimed at both children and adults. It is held annually in the second week of the school holidays.
We will be running and men's and ladies event again in 2019. We decided to do this because the demand is there and the standard amongst local men and women high. I feel confident the additional events will prove a success.
Chris Drewe will be referee for the tournament for the fifth successive year. Chris is an experienced referee and our first choice to run the event. He is also a coach as well as a referee and has played tennis to a good standard himself. We always seek a referee who has formally been a good player because we feel it ensures they will have a good understanding of the game.
Graham Broadley
Tournament Organiser
CoachGraham@zoho.com
01702 465118
The club also runs the following tournaments:
The Club Championships
Click here to see a roll of past Winners since 1983 & Nostalgia time to go back even further.
The Carter Cup (see club notice board for details)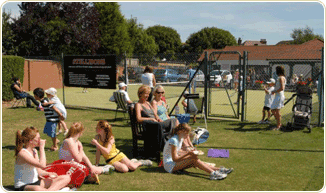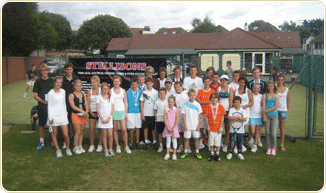 Westcliff Hard is a match playing club. Many of our members just love playing matches and this is why we have an abundance of teams playing in an abundance of different leagues. We have teams in the Leigh & Westcliff leagues, Southend & District leagues and the Essex leagues. Matches are challenging yet can often bring out the best in players. They are also an excellent benchmark for gauging your improvement.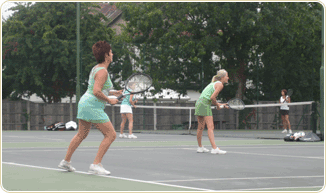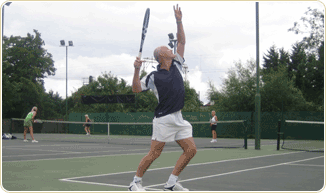 The local Leigh & Westcliff leagues are very competitive and are where the majority of our match-playing members play, more advanced players generally play in the Essex Leagues. The Leigh & Westcliff leagues are extremely well organised, and convenient to play in for two reasons: 1) No match is further a than few miles away. 2) Matches seldom take more than 1 ½ hours to complete. If you are a local player who would like to play for our club in the leagues, please contact us for availability.
What if You Are New to the Game?
If you are new to the game, you probably won't feel up to the thrill of playing matches right away. But you soon will once you gain experience and start to improve. Most players choose to gain playing experience through social play first before progressing on to matchplay. Our Leigh & Westcliff captains will soon seek you out once word gets out you are improving and playing well enough.
The following pages can give you more information:
Click here to review a list of Competitions entered by the club